General information
A safe visit to Lumière
Right now, we're taking some extra precautions to ensure your visit will be as safe and pleasant as possible.

You can only buy film tickets via this website.
Unfortunately, after the film has started, we can't allow you in. Our cinema halls open 15 min before the film starts.
We keep 1,5 meters distance everywhere.
Wearing a face mask is mandatory. The face mask can come off when you take a seat.
Upon entry, visitors must be able to show a valid Corona Entry Pass in combination with a valid ID. The Corona Entry Pass is mandatory from 13 years. We're not allowed to grant you access without a Corona Entry Pass.
Stay at home if you show any symptoms.


Movie screening cancelled?
Have you booked a ticket for a movie screening that starts after 3:00 PM on Sunday 28, Monday 29, Tuesday 30 or Wednesday 1 December? Then you will receive a message by e-mail as soon as possible, your tickets have been refunded (the amount will appear on your account within three working days). Movie specials that have been canceled will be moved to another date or time as much as possible.

Corona Entry Pass
We are obliged to check all our visitors for a Corona Entry Pass in the CoronaCheck app. This is mandatory in both our restaurant and cinema.
Please take note of the following:
In addition to the CoronaCheck app, the yellow booklet or a paper corona certificate are valid. If you do not have a vaccination or recovery certificate, you can book a free covid test via www.testenvoortoegang.org
Generate a QR code in your app before you visit Lumière to avoid delays at the door.
Don't forget to bring your ID.

The Corona Entry Pass is mandatory for visiting the cinema, the restaurant, as well as for room rental.
You will be asked to show your Corona Entry Pass and your ID at the entrance or the restaurant.
We're not allowed to grant you access without a Corona Entry Pass. If you don't have a Corona Entry Pass – or if you notice any symptoms on the day of the screening – it's possible to return your ticket(s) (by phone or via info@lumiere.nl, stating your order number, and referencing 'E-tickets retour') as long as the film screening hasn't yet taken place.
Get your Corona Entry Pass here:
Thank you for understanding. Enjoy your visit!

Opening hours
Lumière Cinema Restaurant Café
Monday - Friday: 11AM - 5PM
Saturday - Sunday: 10AM - 5PM
Lumière can be contacted
via (+31)43 - 321 40 80
Cinema: Wed- Sun 11:30 am-3:30 pm
Restaurant: Mon - Sun: 11am – 5pm

Address & Parking
Visiting address
Lumière Cinema
Bassin 88
6211 AK Maastricht

Travel directions
Go to Google Maps
Parking
Unfortunately, parking is not possible on our premises. If you're arriving by car, you can park at one of the following car parks:
1: Sphinxterrein, Frontensingel, 6211 Maastricht
2: Q-Park Frontenpark, Frontensingel, 6219 Maastricht
3: Q-Park (Bassin), Maastrichter Grachtstraat 21
4: P&R Maastricht Noord (free parking). Every 15 minutes, bus 10 drives towards the city center. Take into account the extra travel time. Please note that the last bus from the city center leaves at 10:27pm at the Boschstraat/Markt stop.
Disabled parking
On the Sphinxterrein parking you'll find the nearest disabled parking spots.
Park discount
Cheaper parking on the Sphinx site in the evenings!

Visiting our cinema or going for a bite to eat in our restaurant? Receive a discount when you park on the Sphinx site during your visit to Lumière. The car park discount card is valid every day from 6:00 PM to 1:00 AM. Purchase the discount card at the kiosk for €2.00 when you show your entry ticket together with a valid cinema ticket or restaurant receipt. With the car park discount card you pay €1.00 instead of €2.22 per hour. For four hours parking you pay €6.00 (incl. this discount card) instead of €8.88. The longer you park your car, the more discount you will receive.
How does it work?
Step 1: Park your car on the Sphinx site (Frontensingel) and take your entry ticket to the kiosk.
Step 2: Show your entry ticket at the kiosk together with a valid cinema ticket or restaurant receipt to purchase a car park discount card.
Step 3: When you leave the car park, first insert your discount card and then your entry ticket into the payment machine.
Step 4: The payment machine will automatically deduct your discount. Have a good journey!
Tickets
Cinema Tickets
Regular
€ 9.80
65+
€ 8.80
Lumière passie
€ 7.80
<16
/ Students / CJP
€ 6.50
Cultuurkaart
€ 5
Cineville
€ 0 *
On Thursdays, all cinema tickets cost € 6.80
* Does not apply to non-regular films, such as private screenings, special premières, retrospectives, film marathons, 3D films, and certain festivals and events.
Surcharges/discounts
Films longer than 150 min: + € 1
Films shorter than 60 min: - € 1
Children's films
All tickets for children's films: € 5

Children younger than 3 years don't need a ticket, but will need to sit on an accompanying adult's lap. If they are sitting on their own seat, they will need a ticket (for the reduced price of € 5,-). Children older than 3 old always need a filmticket (also for the reduced price).

Reservations & E-tickets
Right now, it's only possible to buy your tickets online. You can pay using the iDEAL payment system and - if you want to - print the tickets out at home. It's also possible to show the tickets from your phone. There are no extra costs involved. It isn't possible to make a reservation via phone.
Education
Want to organize an educational filmscreening for pupils in primary or secondary school? Feel free to contact Yves Eijck - Coordinator of Film Education & Media Literacy via educatie@lumiere.nl and explore the possibilities together.
The Lumière Passie
Life can be pretty boring if you're not passionate about something. Here at Lumière we have found the perfect solution. For just €20, the Lumière passie will give you €2 discount on your cinema ticket and you benefit from exclusive special deals and film events for an entire year. With your Lumière passie you support Lumière so that we can continue to present the most special, stimulating, and unforgettable films. More information about the Lumière passie.
Giftvouchers
Would you like to treat someone to a fun night out? You can! We sell gift vouchers for the cinema, film articles, a film breakfast, and the restaurant.
House rules
To ensure the best possible cinema experience, we have drawn up the following rules:
No tickets will be sold for films after they have started (start times can be found on the website).
The cinema hall will open 15 minutes before the film starts. This gives you plenty of time to find a seat. After the film starts, the auditorium doors close. You can't access the auditorium after the doors have closed, so be on time.
Food is not permitted in the auditoriums so as not to disturb or inconvenience other guests.
Please do not use your mobile phone during the film.
Lumière adheres to the national agreements pertaining to the audience suitability rating (film classifications/age certificates). According to the law, children younger than 16 will not be granted access to a film with a minimum age of 16 (even if they are accompanied by an adult). Identification may be requested. Children will only be granted access to films with other age limits if they are accompanied by an adult.
Limited mobility
Lumière offers assistance to visitors with a disability or limited mobility. Please call in advance to ask which auditorium the film will be screened in, as Studio 6 is not yet accessible to people with limited mobility.
All of our six auditoriums are accessible to wheelchair users.
Lumière has wheelchair-accessible aisles and a lift.
We also have a separate toilet for visitors with a disability or mobility issues.
Cineville
You can use the Cineville card to see as many films as you like at Lumière. Enjoy unlimited access to all of our regular films, premières, and sneak previews for just € 21 per month. Under 30 years? Then you only pay € 17.50. The Cineville card is valid in more than forty cinemas in the Netherlands. It also gives you access to dozens of film festivals, such as Imagine, Holland Animation Film Festival, Go Short, and Movies that Matter.
You can order your card via Cineville. The temporary card you will receive by e-mail can be used immediately, which means you could head to the cinema the very same day. Your official card will be sent to your home address within two weeks. This card makes a great gift. All cards have a minimum subscription period of four months, after which it can be cancelled monthly.
About Cineville
Cineville is a film platform with a website and card for unlimited access to films. The Cineville card gives you free access to all films in more than forty cinemas throughout the Netherlands.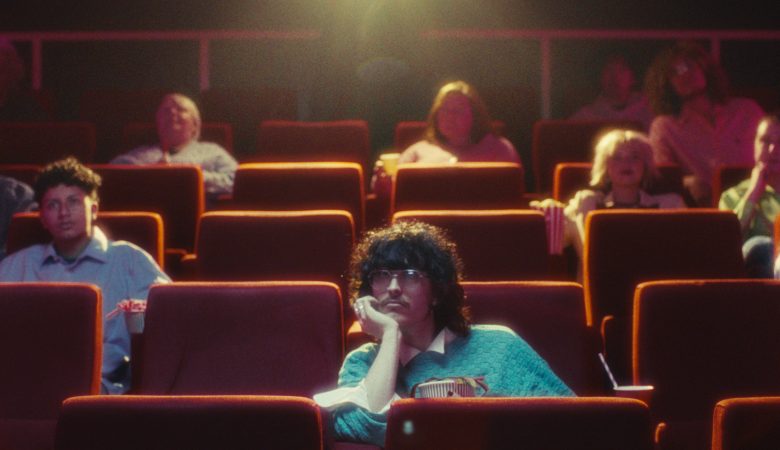 Lumière as a public benefit organization (ANBI)
Lumière cinema was designated a public benefit organization (ANBI) with a cultural mission by the Dutch Tax and Customs Administration. For more information about ANBI, visit the Dutch Tax and Customs Administration website (in Dutch).
 This status gives private individuals the opportunity to make one-time or periodical tax-deductible donations. Companies can also support Lumière with favourable tax conditions: your donation is deductible from your company's corporation tax. Please note: the tax rules for donations to cultural institutions were expanded in 2012. Lumière is part of a select group to which these regulations apply. If you would like more information about donating to Lumière, please contact our corporate director Nico Haenen: nico.haenen@lumiere.nl
 Because of our ANBI status, we are required to publish certain business information. These documents can be found at http://www.anbi-portaal.nl/lumiere-cinema
Privacy Statement
Your privacy is important to Lumière. We therefore see it as our responsibility to protect your privacy and to ensure that the personal information you provide to us is treated confidentially. Through our privacy statement we show which personal data we collect and what we do with this data.
Personal data
In order to provide you with the best possible service, it is essential that we process your personal data. The nature of this data depends on the service that you purchase from us. The personal data that is collected is processed in accordance with applicable laws and regulations.
With what purpose do we collect your data?
Lumière collects personal data from ticket buyers, Lumière pass holders, visitors to Lumière's website and readers of the newsletter for the following purposes:
For sending purchased tickets
For processing your (possible) membership
To make it possible to create a profile on our website
To inform you about practical matters concerning a show / event (if you have purchased tickets for this event)
To be able to contact you and to respond to questions you have asked
To be able to send Lumière's newsletter to readers who have registered for it
For improving our website and our services
For analyzing our visitors' activities using analysis programs for policy purposes
To be able to conduct market research and research into our services
To be able to implement any legal obligations applicable to Lumière
E-mail / Newsletter
You can register for our (digital) newsletter via a special application form on the Lumière website. This newsletter is sent every week to keep you informed about the weekly premiere films, the weekly program and special events. With the e-mails we send, data is stored in our mailing system, which tells us whether you have received the e-mail, opened it and on which link(s) you clicked. We do this to improve our mailings and better tailor the offer to the preferences of the recipients.
Unsubscribe newsletter
By means of an unsubscribe link at the bottom of the e-mail, you are always offered the opportunity to unsubscribe from our newsletter ("opt-out"). You can also send a letter or e-mail (info@lumière.nl) to our customer service. Your cancellation will be processed as quickly as possible. If you choose to use the opt-out option, you will not receive e-mails from Lumière, other than e-mails relating to the events/screenings for which you have purchased tickets (change of start time or cinemahall, cancellation, information about your visit, etc.).
Cookies, Google Analytics
To better understand our users' needs and to optimize this website, Lumière uses cookies to collect web statistics (Google Analytics).

Cookies are small text files that contain certain data that your browser stores on the hard drive of your computer. The policy that Lumière uses regarding cookies can be found in our cookie policy. We have already informed you about these cookies during your first visit to our website. You can unsubscribe from cookies by setting your internet browser so that it no longer saves cookies. In addition, you can also delete all information previously saved via the settings of your browser.

How are my personal data stored?
The personal data is stored on secure servers and not accessible to third parties. Agreements relating to your data are always entered into in writing with parties that confirm that they will comply with the applicable statutory provisions by means of a processor agreement.
Storage period
Lumière stores your data as long as they remain current for the purpose, or non-incompatible targets, to which we have collected your data. We retain personal data of Lumière pass holders as long as services are taken from us and then no longer than 5 years. The data from ticket buyers via the website are stored in our ticket sales system for a period of 2 years.
How are my data secured?
Lumière has taken technical and organizational security measures to protect the data at its disposal against unintentional or willful manipulation, loss, destruction and / or unauthorized inspection.
Can Lumière change this Privacy Policy?
Yes, Lumière reserves the right to change this privacy statement. The current applicable privacy statement is displayed via this website.
Access / deletion data
You are of course entitled to access your personal data and the right to request correction or deletion of your personal data.
Contact
For questions about Lumière's privacy policy and Lumière's processing of your data, please contact:
Lumière Cinema Restaurant Café
Hortense Brounts
Bassin 88
6211 AK Maastricht
hortense.brounts@lumiere.nl
Contact
Telephone number: +31 (0)43-321 40 80
E-mail: info@lumiere.nl
Visiting address
Lumière Cinema Restaurant Café 
Bassin 88
6211 AK Maastricht
Postal address
Postbus 875
6200 AW
Maastricht