Sheep Hero + Q&A
This delicate documentary focuses on a free-spirited but stubborn Dutch shepherd, who's constantly fighting the government as well as the biotech industry. Is there still place for a traditional shepherd in this rapidly changing world? In other words: will Stijn win the fight or join the herd? After the screening there will be Q&A with local shepherd Lars Vossen (in Dutch).
This programme is spoken in Dutch.
Time & Tickets
Programme
1:30 PM
vertoning Schapenheld
3:00 PM
Q&A met schapenheld Lars Vossen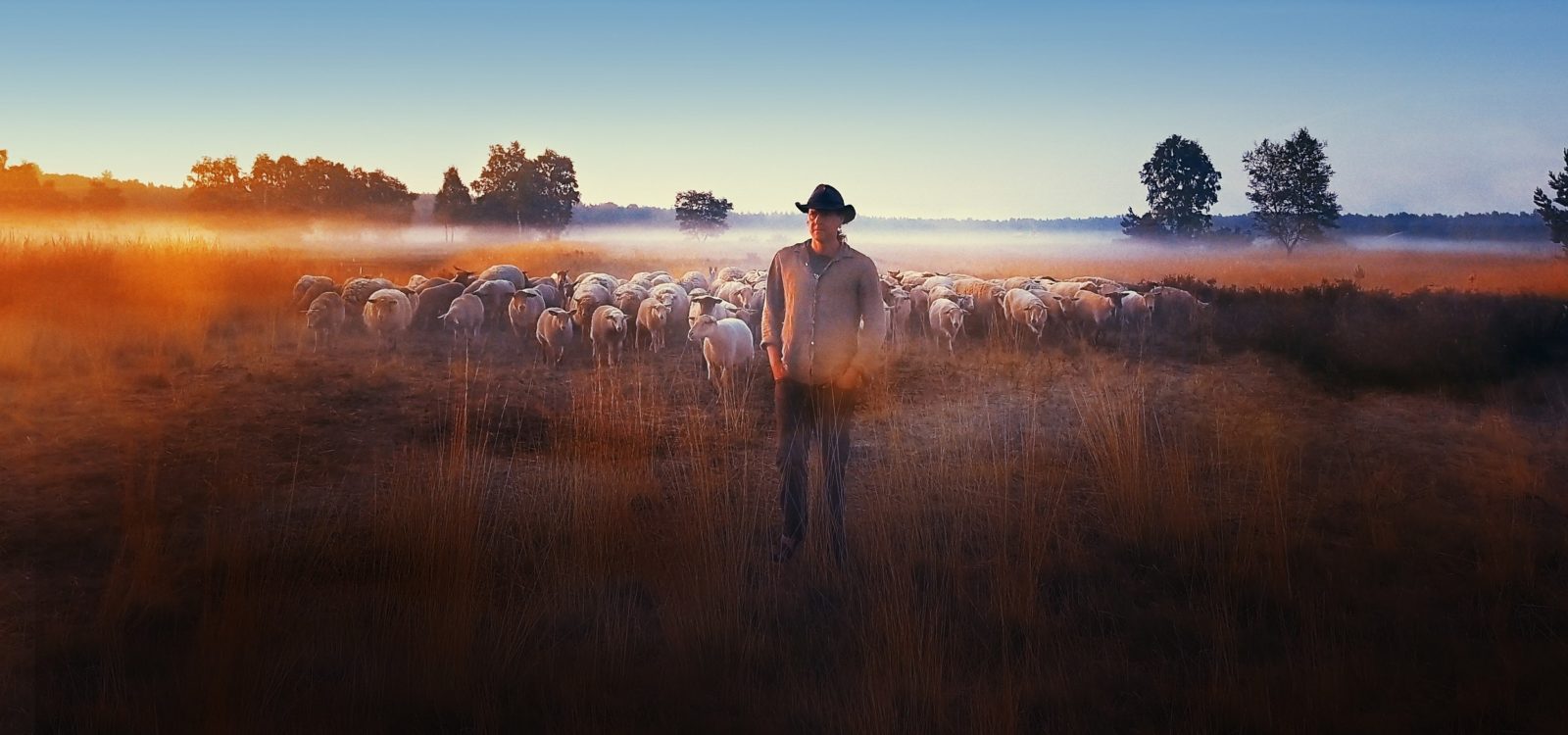 Schapenheld
A poignant documentary about a traditional shepherd who is forced to innovate in a neoliberal world that conflicts with his idealistic views. Will his struggle pay off or is he forced to go with the flock?
Please note that this film is in Dutch, without subtitles.
About ten years ago, filmmaker Ton van Zantvoort got to know Stijn, an idealist with a cheerful, relaxed nature. Stijn is one of the last remaining Dutch shepherds working in the traditional way. We see the shepherd, his sheep and his three loyal dogs crisscrossing nature reserves and farmlands so the herd can graze the land in an eco-friendly way. But nowadays, little remains of the romance and peace that we associate with the centuries-old tradition of sheepherding. Tenders are increasingly hard to acquire – competition from big companies, cheap East European shepherds and smart machinery make Stijn the expensive choice.
With the camera in his wake, the shepherd roams across picturesque Dutch landscapes, talking passionately about his inventive approaches to preserving his traditional occupation. But even as he tries so hard to keep his company afloat, the same camera captures how the incessant stress transforms him into an embittered man with a quick temper. Tragicomic conflicts alternate with scenes of beautiful nature and Stijn's pleasantly chaotic family life. (source: www.idfa.nl)
Ton van Zantvoort, Netherlands, 2018, 81 min. Dutch spoken, without subtitles.