Freaks (lecture + film)
From April 19th - 29th, Circus Sideshow will strike down in the Sphinxkwartier. A multidisciplinary event initiated by cultural freezone 'het Landbouwbelang'. Over the span of ten days, we're celebrating freaks, misfits and everyone that is somehow 'different', with a mix of cabaret, acrobatics, music, poetry and lectures
Time & Tickets
Lumière takes part in the festival with an unique screening of FREAKS, Tod Brownings cult-classic from 1932. René Gabriëls, lecturer at Maastricht University, will introduce the film with a lecture on the phenomenon of 'misfits'. The film is in English, with no subtitles. The lecture is also in English. 
It's not possible to book tickets for just the film.
Programme
8:00 PM
Lecture René Gabriëls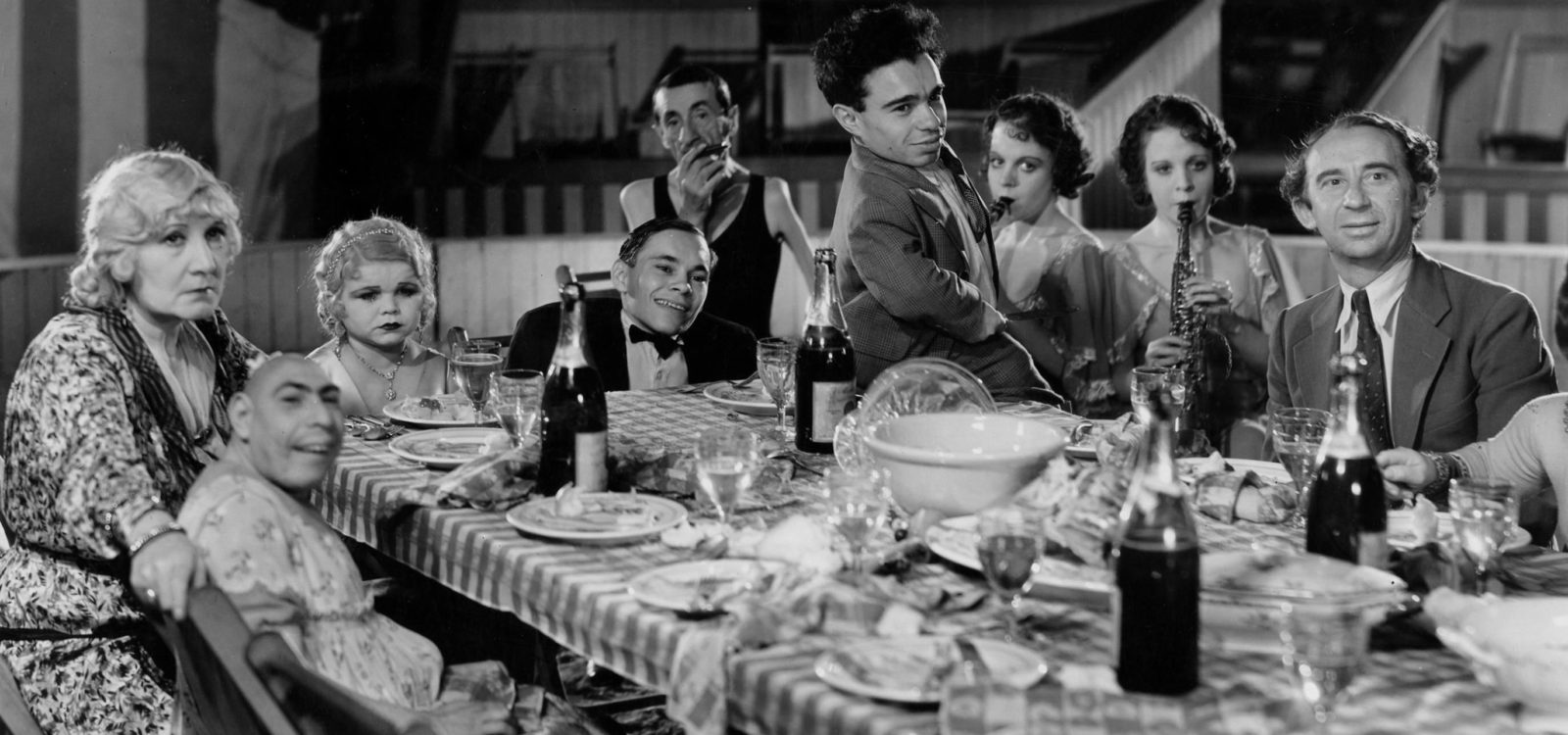 Freaks
Now regarded as a landmark film but virtually disowned by MGM when it was first produced, Tod Browning's film, set in a travelling circus, works as an old-fashioned morality play against avarice.
Browning used a collection of handicapped actors and performers for the circus community, which initially welcomes the beautiful trapeze artist Cleopatra into their group when she marries midget circus owner, Hans. However, as it becomes clear that Cleopatra is only after Hans' money, and is conducting an affair with the strongman, the close-knit clan of 'freaks' plan a revenge.
Following the success of DRACULA (1931), Browning was hired by MGM, who were hoping to break into the lucrative horror market. The result was FREAKS, partially based on Browning's own youthful experiences with travelling circuses. Sideshow midget Hans is the leader of a troupe which includes a bearded woman, pinheads, and a human torso. Browning's use of performers with real physical conditions led to severe cuts by MGM and a widespread ban on screenings. However, the film gained a cult following in the 1960s and is nowadays recognised as much for its compassion as its horror.
Tod Browning, USA, 1932, 64 min. English spoken, without subtitles. With Wallace Ford, Leila Hyams, Olga Baclanova, Roscoe Ates, Henry Victor.