Woodstock (50th Anniversary)
Intimate look at the legendary Woodstock music festival, which took place exactly fifty years ago this summer on a farmer's field near Bethel, New York. One-off screening of this classic celebration of the mother of all festivals.
Time & Tickets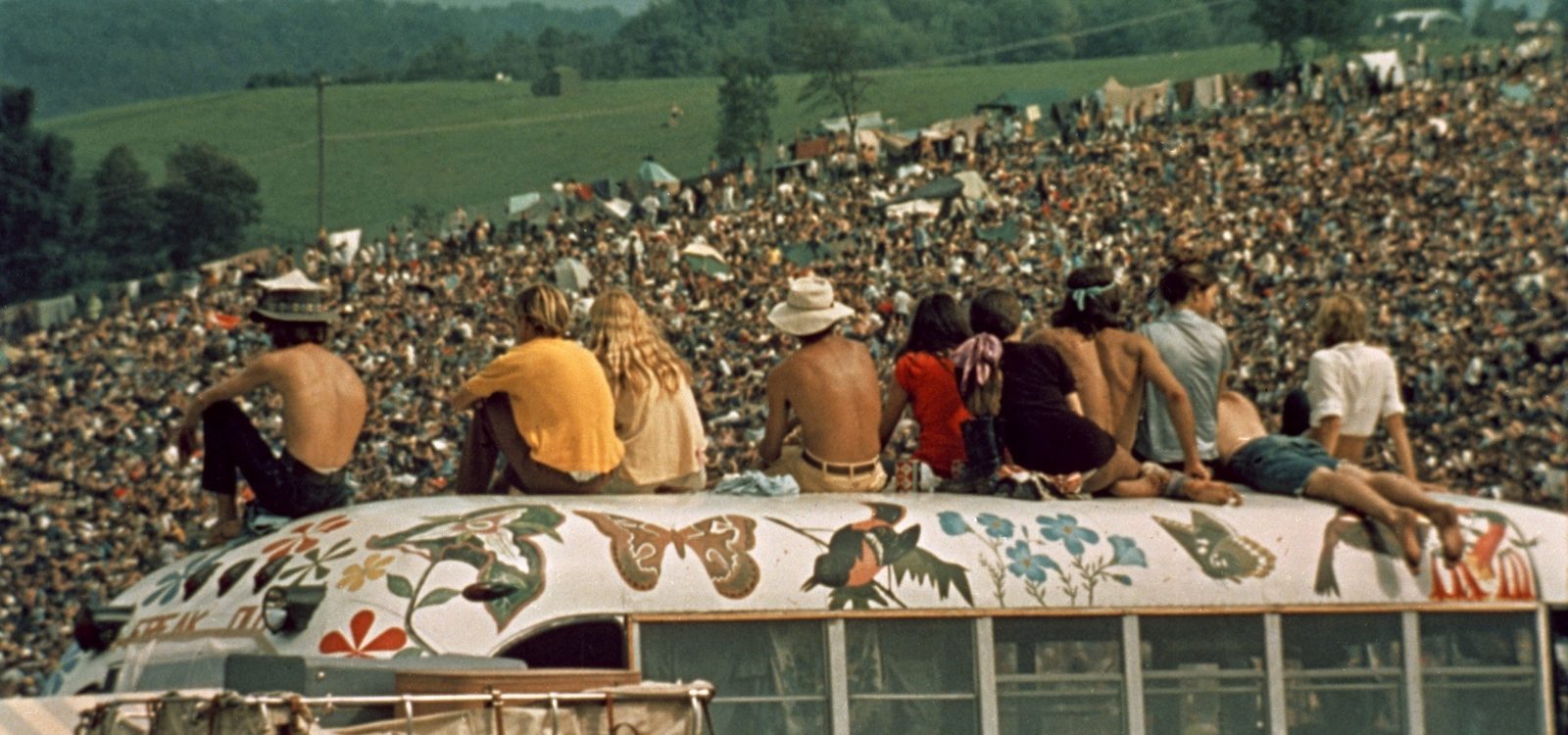 Woodstock (50th Anniversary)
Many artists from the sixties, like Hendrix, Joplin and Santana, found their ultimate form on the Woodstock stage. More than just music performances, this documentary records the human highs and lows of the festival.
Nude swimming youngsters, policemen eating an ice cream, (too much) bad acid, storm and mud, a shortage of facilities for the 400,000 visitors and the traffic problems caused by at least one million more approaching baby boomers – WOODSTOCK is a mosaic of large and small moments, captured on almost 200 kilometres of film.

The sixties as we know them today started with Kennedy's death. The collective anger, love and passion that followed, culminated at Woodstock. After the festival, the flame would slowly die out. The lives of Hendrix and Joplin ended shortly after, the wound of Vietnam continued to fester, Watergate was imminent; the mythical Woodstock mentality left with the last muddy visitors of the festival. Fortunately we still have the images.
Michael Wadleigh, USA, 1970, 225 min. English spoken, Dutch subtitles.