Dutch Global Health Film Festival
The Dutch Global Health Film Festival aims to bring together people with either a general or a professional interest in global health to think, discuss and debate about global health related issues such as migration health, neglected diseases, human rights and more.
Time & Tickets
The second edition of the Dutch Global Health Film Festival is presented to you by The Dutch Society for Tropical Medicine and International Health (NVTG), TROIE - association M.D. IGT in training, and Uniting Streams. The Global Health Film Festival takes place on the 9th of December 2018 at four different locations throughout the Netherlands. With its central location in the EUregio, its international atmosphere and its health research centres such as Brightlands and the Maastricht Centre for Global Health, Maastricht is an ideal place to bring people from various professions and backgrounds together to discuss about global health related topics. During the festival three documentaries will be screened at Lumière Cinema, which will lead to discussions concerning different global health related issues, such as women rights, the health of migrants in the Netherlands and beyond. These debates are supported by a variety of inspiring speakers, global health professionals and (ex-)students, each with their own story. This inspiring day ends with a drink where visitors and participants of the festival get the chance to network and to have meaningful conversations.
We hope to welcome you during this day and together discover that global health might be closer to us than we have always imagined!

Program 14.00-20.30 hrs

Tickets
Tickets are valid for the complete program. NB: drinks and dinner are included in the ticket price.
€ 25, - regular / € 23, - for NVTG members and students of Maastricht University / Hogeschool Zuyd
Jaha's Promise
A documentary about the life and activism of Jaha Dukureh, a Gambian anti-female genital mutilation campaigner who returns to her country of birth to confront the harmful tradition that she and 200 million women and girls have undergone globally.
Like most other girls in Gambia, Jaha Dukureh experienced genital mutilation when she was very young. Her marriage was arranged when she was eight, and as a 15-year-old she got married to a 40-year-old man in New York. Jaha's Promise is a touching story about a young girl's struggle to take control of her own body, and about having the courage to confront her father, the politicians and the community that surrounds her. A strong film about an even stronger woman and the suffering of countless other women in a world where over 200 million women live with the devastating consequences of female genital mutilation, which is still being practiced in 30 countries.
English spoken, English subtitles.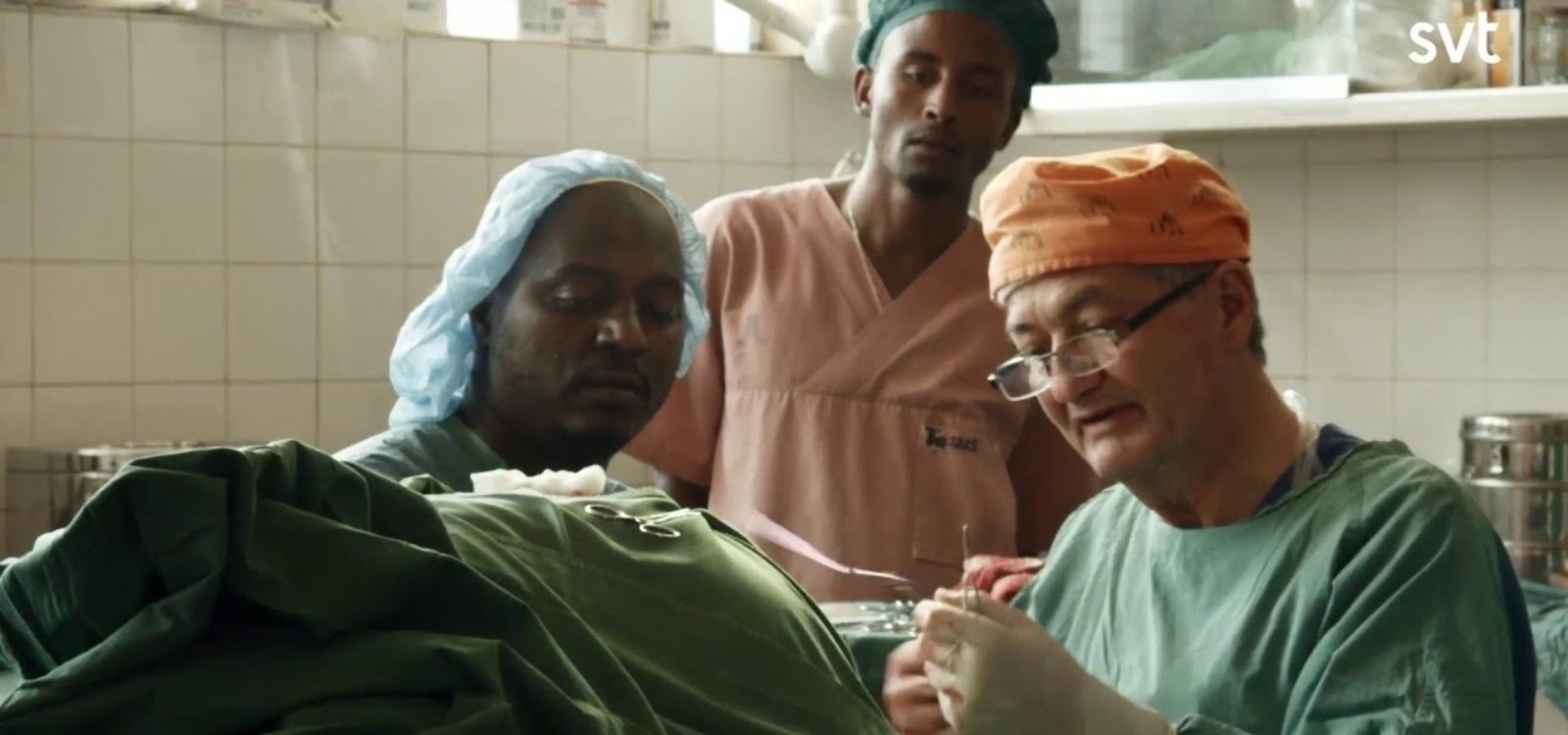 Rebel surgeon
A portrait of a doctor who got tired of Swedish bureaucracy and moved to Ethiopia. In a small field hospital, with limited resources, he literally uses anything at hand to help the patients.
After 30 years of working in Sweden, orthopedic surgeon Erik Erichsen was tired of all the regulations, the waiting lists and the red tape that make his work almost impossible. Erichsen flies off to a region of Ethiopia where doctors are scarce. He is soon examining hundreds of patients a day, and his hospital waiting room is always packed. Tumors, gangrenous feet and stillborn babies are all part of his daily work. In his consultation room, there's never room for a nuanced conversation— "That foot's got to come off, otherwise you will die." In the operating room, he's upbeat as he explains to his team how they are going to supplement their meager supplies of medical equipment with bicycle spokes and cable ties. But why exactly did this Swedish surgeon come to this particular place? And how does he ensure that here in his own domain he doesn't turn into an autocrat?
Swedish & English spoken, English subtitles.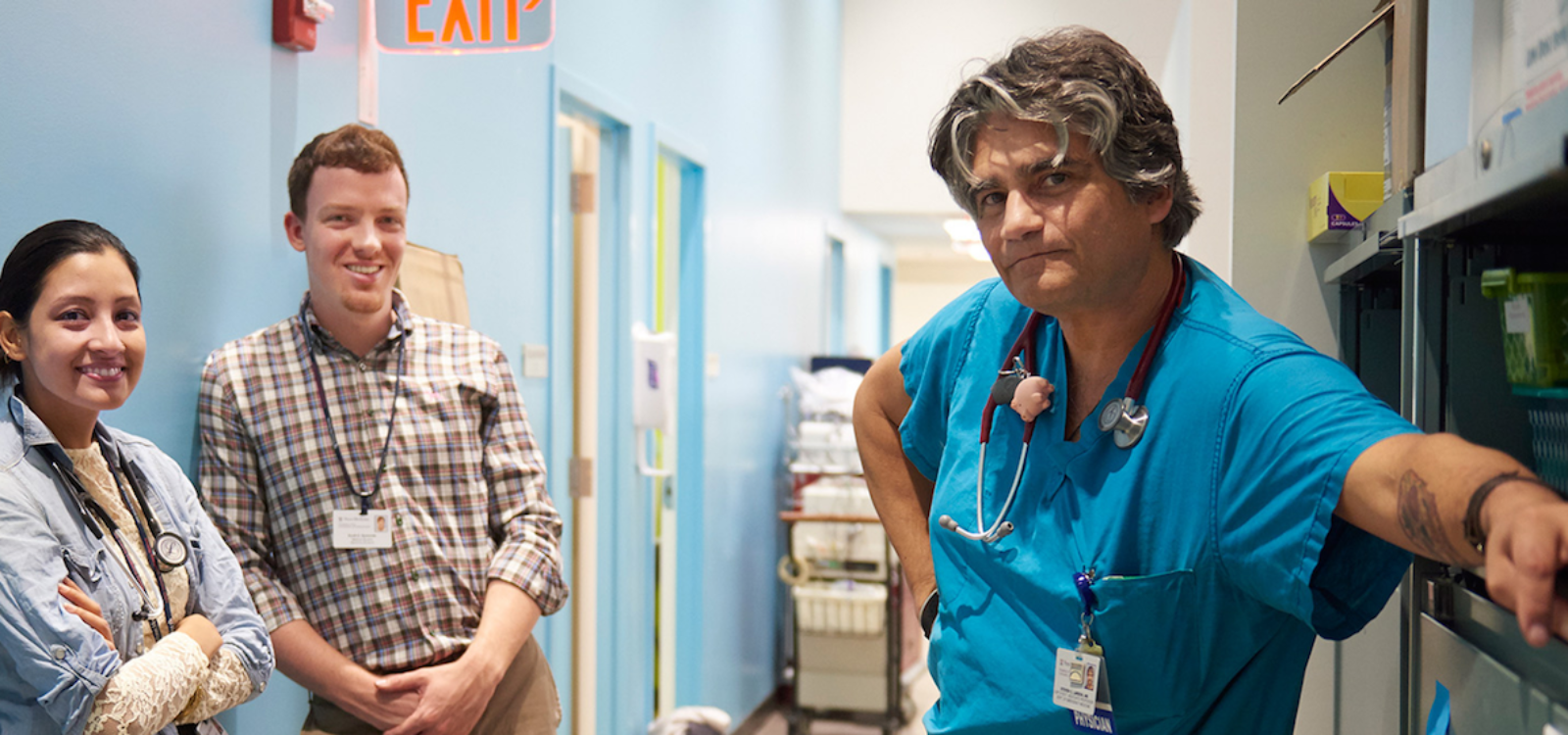 Clínica de migrantes
An unprecedented look into the workings of one of the only health clinics that serves America's untouchable class: undocumented immigrants.
Clínica de Migrantes investigates the intersection between immigration and health care through the work of Puentes de Salud, a volunteer-run network of clinics providing preventive care to the Latino community of South Philadelphia. Here, doctors and nurses work for free to serve people who would otherwise fall through the cracks. Clinica de Migrantes follows the workers and patients of Puentes through months of routine care and growth. Along the way, the film puts a face to the millions of people who exist on the margins of society: people displaced from their homelands, separated from their families, unable to obtain health insurance and terrified to come forward to seek medical help. Along with revealing these patient stories, Clínica is also a look at the heroic doctors and nurses who work pro bono to ensure these people receive care, offering a deeply moving look at the limitless potential of humanity.
English & Spanish spoken, English subtitles.