Bar Bahar + Q&A director Maysaloun Hamoud
We are proud to present this special English subtitled screening of Bar Bahar, the stunning film debut by director Maysaloun Hamoud. After the screening we will have a live Skype Q&A with the director. The evening will end with drinks at our bar, giving you the time to mingle and mull over the film with other internationals and locals. This event is hosted in cooperation with Holland Expat Centre and part of Let's Catch Up. 
Time & Tickets
Price per ticket is including one drink.

About Let's Catch Up: Let's Catch Up organizes social and cultural events for internationals, combining a Meet & Greet with an interactive program such as a theatre performance, concert, movie, exhibition and more, hosted by various institutions in the region. Let's Catch Up will provide internationals a chance to meet other internationals and locals at alternating locations and points of time.

Let's Catch Up is an initiative of Holland Expat Center, Knowledge Centre for International Staff (Maastricht University), Lumière Cinema, Theater aan het Vrijthof and Centre Céramique.

Programme
9:00 PM
Q&A with Maysaloun Hamoud
9:30 PM
drinks at Lumière Bar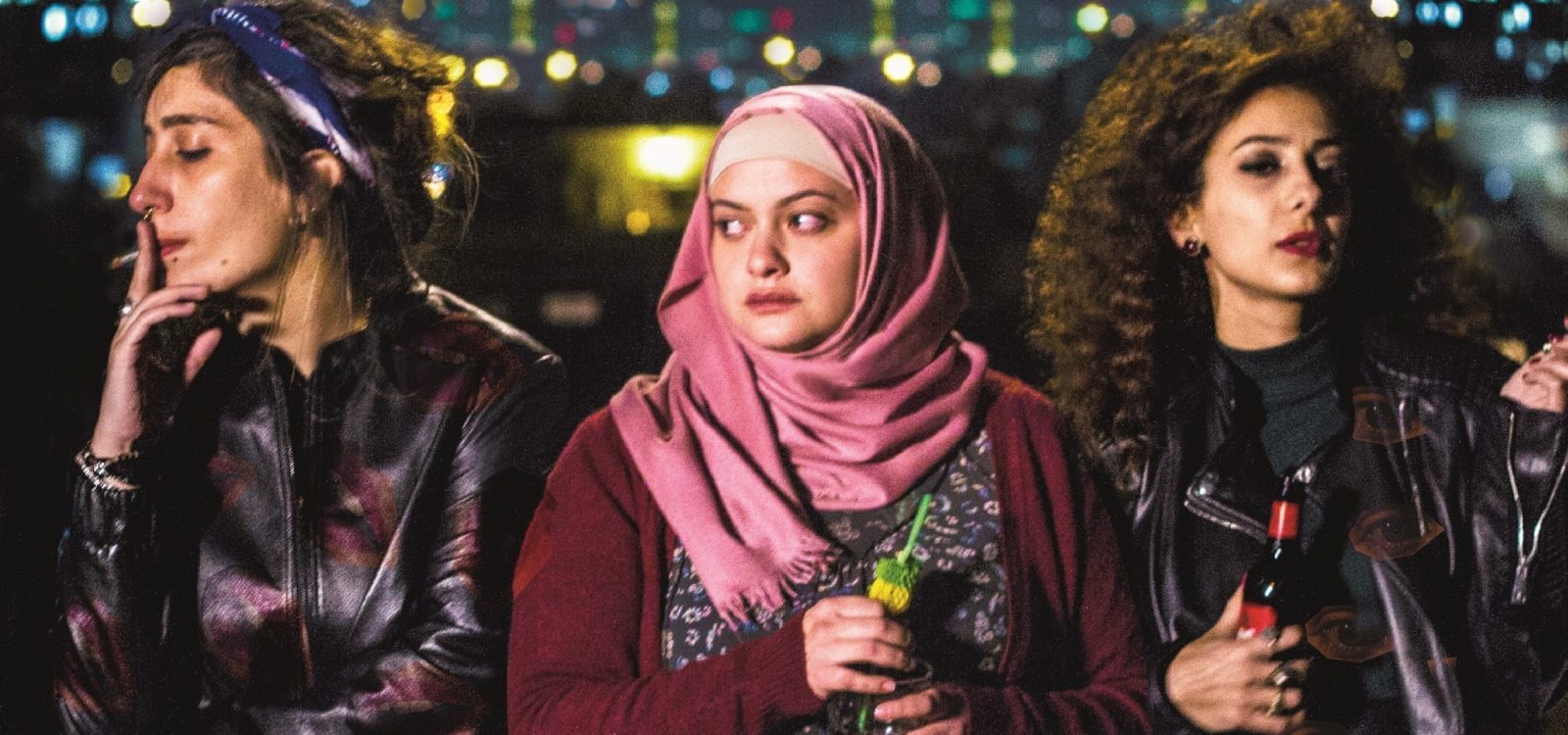 Bar Bahar + Q&A director Maysaloun Hamoud
Three Palestinian women sharing an apartment in the vibrant heart of Tel Aviv find themselves doing the same balancing act between tradition and modernity, citizenship and culture, fealty and freedom.
Arab Israeli women live in a country that considers them not quite Israeli enough, and are part of a culture that views them as not quite Palestinian enough. Layered onto their citizenship conundrum are the inevitable gendered tensions between contemporary and traditional family life. Director Maysaloun Hamoud tells the story of three such women in her remarkable feature film debut BAR BAHAR.
Lalia, Salma and Nur share an apartment in the vibrant heart of Tel Aviv. Lalia, a criminal lawyer with a wicked wit, loves to burn off her workday stress in the underground club scene. Salma, slightly more subdued, is a DJ and bartender. Nur is a younger, religious Muslim girl who moves into the apartment in order to study at the university.
BAR BAHAR is a story of a certain kind of female friendship, a fierce bond that comes about because of shared gender, background, and hopes. The final shot of Hamoud's engaging and compelling film says everything about these unforgettable women.
Maysaloun Hamoud, Israël, France, 2018, 103 min. Hebrew & Arabic spoken, English subtitles. With Mouna Hawa, Sana Jammelieh, Shaden Kanboura, Mahmud Shalaby, Nisrin Abou-Hanna.